10-YEAR WARRANTY ON THE HEI-PLATE MIX SERIES BY HEIDOLPH
Heidolph, a pioneer in laboratory technology and quality for generations. Its history is characterized by reliability and durability. That's why Heidolph is now offering an impressive 10-year warranty on its Hei-PLATE Mix series! Because it is fully convinced of the quality it delivers.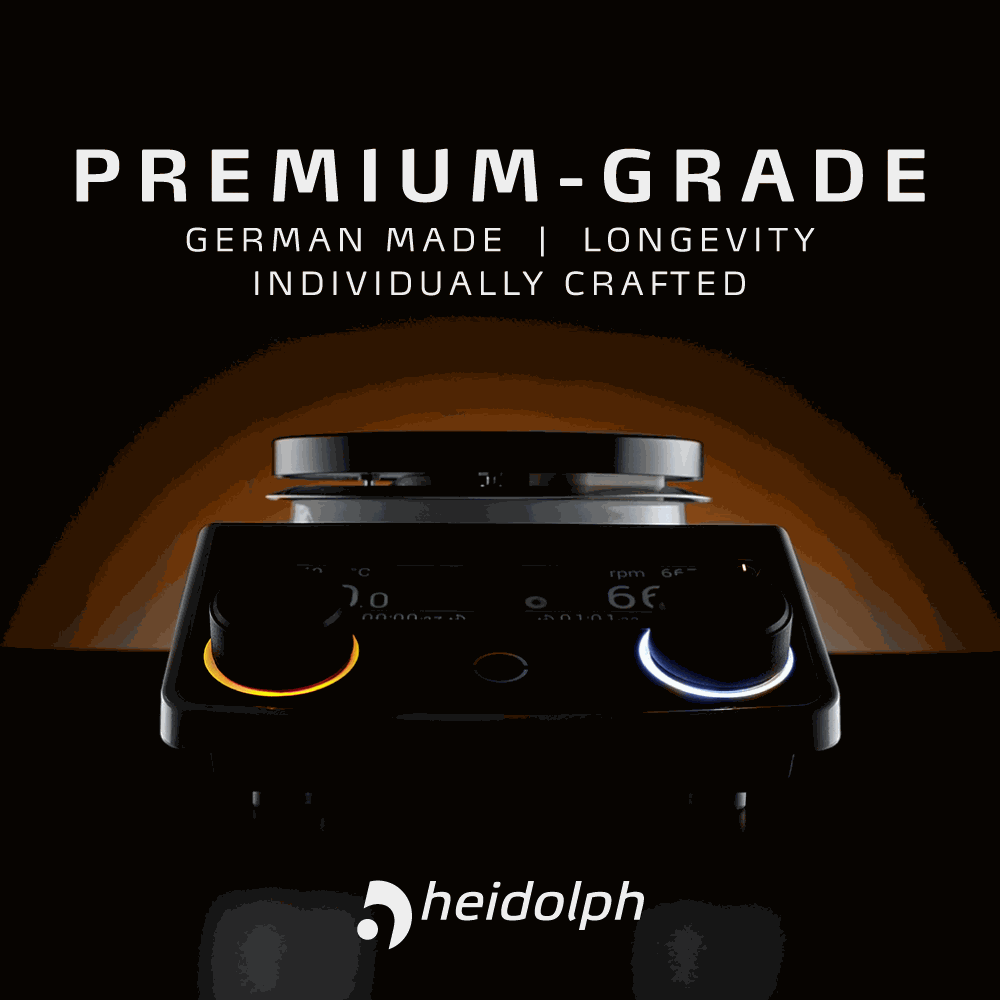 DISCOVER THE RANGE OF HEIDOLPH MAGNETIC STIRRERS ON OUR WEBSITE!
Our expert colleagues are happy to assist in selecting the most suitable device for you. After purchase, we will register your device, allowing you to enjoy exclusive benefits of 10-year warranty.
Registration automatically enrolls you in the Heidolph Sustainable Exchange Program. After 10 years, recycle your magnetic stirrer and save on your next purchase. This way, you can not only renew your device but also contribute to sustainability.
Contact us to discover the perfect solution.

MADE IN GERMANY
---
Heidolph takes pride in crafting all its products in Germany. Our commitment to "German Made" stands as a testament to the precision and quality that defines our brand.


LONGEVITY
---
Heidolph's products are built to last, with an average lifespan of 10 years of more. Quality and durability are at the core of everything we create.


HAND-CRAFTED
---
At Heidolph, every product is meticulously hand-assembled by a dedictaed expert, ensuring precision and care in each creation.