KBF-S-ECO CONSTANS CLIMATE CHAMBERS WITH THERMOELECTRIC COOLING
The most energy-efficient product in its class, the new KBF-S ECO constant climate chamber delivers the quality standards that consumers have come to expect from BINDER plus outstanding value for money. Low noise performance that doesn't need refrigerant, this is a truly high-end piece of equipment. BINDER's new environmentally-friendly unit specializes in precise stability tests under climate conditions that are kept constant for an extended period of time. It is ideal for long-term testing and accelerated testing of pharmaceutical products according to the ICH Guideline Q1A, and it regulates a humidity range from 10% RH to 80 % RH and a temperature range from 5°C to 70°C.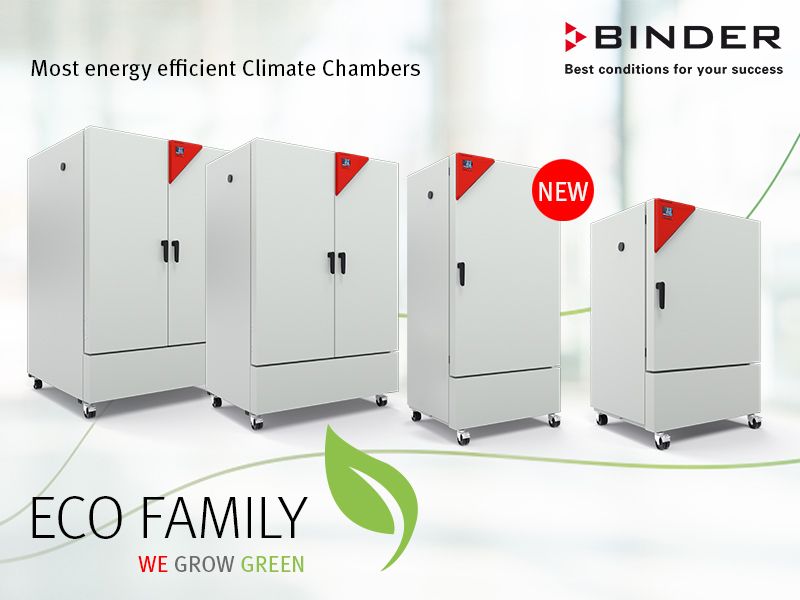 The perfect climate for every application and every budget.

Safe thanks to standard-compliant testing according to the ICH Q1A guideline, even with full load!
Reliable thanks to failsafe operation without compromise.
Smart, as a wide range of accessories makes it highly compatible for adaptation to specific customer requirements!
Economical, as energy consumption is minimal thanks to optimized thermoelectric cooling

For detailed information, visit on the website the  KBF-S ECO climate chambers.