LIEBHERR REFRIGERATORS LKEXV & LKUEXV FOR RESEARCH AND LABORATORIES
Liebherr laboratory appliances store highly sensitive and explosive substances safely and reliably. Innovative refrigeration technologies and a host of smart functions guarantee optimum storage conditions, with excellent temperature consistency. The appliances are designed to keep costs down, and to keep the amount of work involved in their operation and maintenance as low as possible - without compromising maximum safety.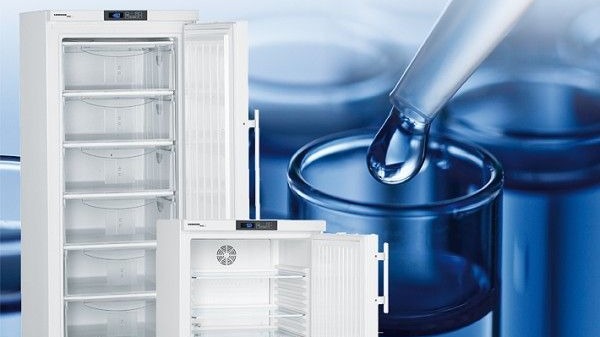 Thanks to their spark-free interior and precise electronic control, Liebherr explosion-proof laboratory refrigerators are excellent for the safe storage of various explosive and flammable materials. The LKexv 3910 is a free-standing device, while the LKUexv 1610 can be placed under a laboratory counter. All Liebherr refrigerators are offered with a 5-year extended warranty.